"NO ROOM FOR SQUARES"
Everyone should experience this. See what the buzz is all about...
THE BAPTIST BEAT
EAST OF THE VILLAGE
UP A STEP!
MY GROOVE YOUR MOVE
THIS I DIG OF YOU
HANK'S WALTZ
HANK'S SYMPHONY
CHAIN REATION
SYRUP & BISCUITS
SOFT IMPRESSIONS
FRED FOSS, Saxophone & Flute
DEDICATED TO HANK MOBLEY
80th BIRTHDAY CELEBRATION
NO ROOM FOR SQUARES
Thursday, June 17, 2010

Born: July 7, 1930 – May 30, 1986
THE LEGACY CONTINUES...
Bob Butta
- piano
Steve Novosel
- bass
Nasar Abadey
- drums
GEORGE V JOHNSON JR
Director & Founder
Washington DC Jazz Network
Exploring America's Classical Music "Jazz"
It's African American Legacy and Heritage
BLOG TALK RADIO
George V Johnson Jr.
first turned heads on his debut recording in 1981 with "Pharaoh Sanders" on the LP REJOICE and was credited with vocals and lyric on Coltrane's classic "Moments Notice ", later reissued on CD by Evidence Music
Throughout the 80's George was mentored and performed regularly with
"
James Moody
&
Lou Donaldson
". Two of the greatest saxophonist in
the history of Jazz. His close association with both Moody and Donaldson
led to over a dozen Local & National Live Radio and Television Broadcasts
as well as clubs, festivals and concert halls. . Johnson says, playing
with Lou Donaldson is almost like singing with Charlie Parker. On Bird's
classic "Now's the time" George and Donaldson sing and play together
note for note without missing a beat. Swinging hard!
Johnson latest endeavors include skillfully writing lyrics to over 40 of
Hank Mobley's classic compositions. Critics are already saying this is
one of the most important and extensive projects to be presented to the
public from the
Art of Jazz Vocalese
realm in many years.
A breath of fresh air!
He's NEXT IN LINE~~~Eddie Jefferson
Imagine listening to a seasoned jazz musician rip into a bebop solo so sizzling and smooth it makes your senses tingle. Close your eyes and play along. Try and picture the sweat bouncing off the performer like the notes that leap through the air. See if you can hear the mesmerizing melodies go up and down, bringing you through joy and sadness, taking your emotions on a sensory experience unlike any other. Now picture that musician and his beloved instrument: His voice. That's the Art of Jazz Vocalese, and that's what native D.C. son George V Johnson Jr. has been doing for over 40 years. Working as a performer, a D.C. Metrobus driver and a New Jersey train conductor at different times throughout his life, Johnson's latest work has taken the form of pedagogy. He has become a teacher and mentor to both aspiring and established vocalists from around the area, and most recently he has lent his years ofexperience and talent to AU, leading the AU jazz vocal ensemble.
By Ben Lozovsky~~~THE EAGLE - American University

REMEMBER TO PAUSE MUSIC PLAYER WHEN WATCHING VIDEOS

Find more music like this on WASHINGTON DC JAZZ NETWORK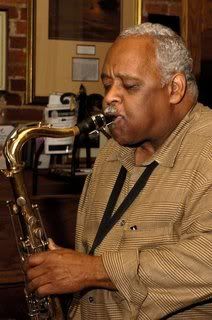 Bob Butta
Pianist, Composer, Arranger
Baltimore & Washington DC's #1 Jazz Pianist
THE FAB TRIO Live at Kennedy Center Millennium Stage
Pianist Bob Butta has worked with: Gary Bartz, Sonny Fortune, Sonny Stitt, Curtis Fuller, Clifford Jordan, Benny Golson, Art Farmer, Freddie Hubbard, Arnie Lawrence, Junior Cook, Bill Hardman, Meredith d'Ambrosio, Stanley Turrentine, Eddie Henderson, Carter Jefferson, Woody Shaw, Eddie Daniels, Buster Williams, Dizzy Gillespie, Dave Leibman, Jimmy Snidero, Buddy Tate, Mark Murphy, Badal Roy, eeter Betts, Bootsy Barnes, Jimmy Cobb, Butch Warren, Steve Novosel, Lennie Cuje, Frank Morgan, Billy Hart, Terrence Blanchard, Ralph Moore, Brian Lynch, Nathan
Page, Wallace Roney, Bob Mintzer, Roy Hargrove, Grover Washington,
Emily Remler, Louie Bellson, Ritchie Cole, Joe Ford, Ron McClure, Dennis
Diblasio, Buddy Defranco, Terry Gibbs, Bill Stewart, James Moody,
Marshall Allen, Harold White, O'donel Levy, David "Fathead" Newman, Paul
Carr, Allen Houser, Charlie Young, Amy Shook, Frank Russo, Felicia
Carter, Nassar Abadey, James King, Tom Baldwin, Drew Gress, Ellery Esklin
Born in 1940 in Farrell, Pennsylvania, Steve started playing Yugoslav folk songs on the piano with his grandfather when he was 11 years old. At 13 he started studying trumpet, inspired by listening to Clifford Brown, Miles Davis, Max Roach and Horace Silver. As soon as he was out of high school, he went to New York to study trumpet.
He spent three years in New York, listening almost every night to the jazz giants of the late fifties. By the time he was 20, his trumpet playing was good enough
to get him into the U.S. Army Band, so he came to Washington in 1961 for three years of service. There he began his love affair with the bass, moonlighting steadily as a bassist in the fertile DC jazz club scene. Steve's mentor was Charlie "Bird" Hampton, then and now one of Washington's great jazz saxophonists.
Andrew White - Satellite 1975.11.16




From his first touring and recording gig with the Trio ESP, Steve moved up rapidly in the world of jazz bassists, playing and recording with Andrew White, Roland Kirk, Stanley Cowell, David "Fathead" Newman and Eddie Harris. Other jazz greats he has performed with since include Cedar Walton, McCoy Tyner, Hank Jones, Milt Jackson, Dizzy Gillespie, Clark Terry, Sonny Rollins, Eddie "Lockjaw" Davis, Harry "Sweets" Edison, James Moody, Archie Shepp and Blue Mitchell. Steve is also in great demand as an accompanist for singers; he has played with everyone from Billy Eckstine, Joe Williams and Donny Hathaway to Anita O'Day, Roberta Flack, Betty Carter and Shirley Horn. He accompanies Shirley on several of her Verve releases.
Tal Farlow, Red Norvo & Steve Novosel - All of Me




Steve has toured with Red Norvo, Tal Farlow, Al Grey and most recently, with David "Fathead" Newman. In addition to his previous 57 recordings, he has several on Mapleshade including Portraits in Ivory and Brass with Jack Walrath and Larry Willis (Mapleshade #02032) and Every Rung Goes Higher Mapleshade #08232) with Willis and Steve Berrios plus singer Kenyetta.
Drummer and Composer Nasar Abadey is the founder, leader and driving force of SUPERNOVA
®
. His debut CD, Mirage was released in 2000 on the Amosaya Record Label, and a follow-up CD is planned to be released later this year (2006). He has performed with Amiri Baraka, Dizzy Gillespie, Charlie Rouse, Gary Bartz, David Sanchez, Cyrus Chestnut, Sonny Fortune, Ella Fitzgerald, Eartha Kitt, Kenny Kirkland, Gary Thomas, Stanley Turrentine, Sun Ra, Frank Morgan, Bobby Hutcherson, Pharaoh Sanders, Malachi Thompson and many others. Additionally, he has appeared in various festivals including, San Remo (Italy), Montreal (Canada), Cap City (DC), Virgin Island (Caribbean), JVC (NYC), Morocco (Africa), Chicago Jazz Festival, Iowa City Jazz Festival, D.C. Loft Jazz Festival, Atlanta Jazz Festival, Mellon Bank Jazz Festival, (Philadelphia), The East Coast Jazz Festival, the Free World Jazz Festival (DC), International Children's Festival (Seattle), Guatemala City Jazz Festival, and many more...
For the past 7 years Johnson has been refining his lyrics to the music of jazz legend and saxophonist Hank Mobley. Since taking on the project Johnson has skillfully, completed over 40 of Mobley's classic ompositions and still counting. Some with complete solo's. Critics are already saying this is one of the most important and extensive projects to be presented to the public from the Art of Jazz Vocalese realm in many, many years.
"75TH ANNIVERSARY BIRTHDAY CELEBRATION" TOUR
Coming to a City Near You...

1ST Annual Trenton Jazz Summit
'REMEMBERING HANK MOBLEY'
Produced by George V Johnson Jr
The TRENTONIAN NEWS
www.trentonian.com
Top Stories
PETE DALY, Staff Writer
The Trentonian - News - 09/19/2004 - Unlikely spot for fans of cool...

TRENTON -- Jazz enthusiasts were treated to a swinging good time last night at an unlikely jazz hot spot, the Amber Cafe in the heart of the city's
Polish neighborhood. The cafe's dimly lit, elegant decor was perfectly complimented by the soothing jazz tunes of George V. Johnson Jr and a crew of jazz virtuosos at the restaurant's first Trenton Jazz Summit.

"It's very calming, and very elegant. The music is a perfect blend (for the restaurant)," said Anna Sypniewski, who owns and operates the year-old Amber Cafe on Brunswick Avenue with her husband, Janusz.

Johnson crooned original lyrics to more than 25 melodious compositions of the late jazz great Hank Mobley in front of a sold-out crowd at 8 p.m. and a large 6 p.m. audience. Johnson's velvety voice blanketed the sounds of veteran jazz artists Bootsie Barnes on the tenor sax, Grammy award-winning arranger Don Sickler on trumpet, Sid Simmons on piano, James King on the bass and Ronnie Burrage on drums.

Barnes is a master saxophonist from Philadelphia and a close friend of the late Mobley, widely considered to be one of the greatest American jazz artists.

Sickler, also a friend of Mobley's, has won several Grammy awards for his arranging, most recently for his work on the last album by the late John Henderson, "Lush Life."
Simmons is a Philadelphia native best known for his performances with jazz great Grover Washington. King and Burrage have played with numerous acts since the 1970s.

"I think it's great," said Louis Sample, 64, a Ewing resident who has been a jazz fan since childhood. "It's beautiful. Jazz is the one thing we lack here. There are other acts at KatManDu and Perry's (on North Olden Avenue), but there's nothing like this. I'm glad I came to check it out."

Johnson said although people might think the newly-opened Amber Cafe is not a typical jazz establishment, he and his band jumped at the idea.

"It's perfect because we're taking this national treasure to this atmosphere to be enjoyed by all races," Johnson said. "Jazz is a universal language." He said he hopes other Trenton establishments catch on to hosting jazz acts.

"People are starving for it," Johnson said. "Jazz is the original art form in America."

©The Trentonian 2005


HANK MOBLEY


Everyone should experience this.
See what the buzz is all about. Join in the fun and bring the music of Hank Mobley to your city today. It's Jazzically Delicious!
Don Sickler - trumpeter and 5 time Grammy Award winning producer and arranger, Frank Wess & vocalist George V Johnson Jr 2003 -

Six Day Hank Mobley Jazz Festival @ Jazz Standard. Johnson was also featured with Eric Alexander, Don Braden and Seamus Blake.

Available for Bookings: Tours, festivals, concerts and recordings. Contact: georgevjohnsonjr@hotmail.com
HANK'S SYMPHONY
Lyrics by George V Johnson Jr.


Lyrics by GVJ: Hank's Symphony, This I Dig of You, Soul Station (complete solo), No Room For Squares, East of The Village, Take Your Pick, Three Way Split, Up A Step, Work Out, The Baptist Beat, My Groove Your Move, The Morning After, Soft Impressions, Hank's Waltz, Chain Reaction, Roll Call, Syrup & Biscuits, Snappin Out, Looking East, Cute N' Pretty, Third Time Around, Infra Rae, The Feelings Good, Comin' Back, Uh Huh, Dig Dis, Up Over and Out, Bossa For Baby, Split Feelings, Ballin, Madeline, No More Goodbyes, The Break Through, Hank's Other Bag, Straight No Filter, Caddy for Daddy and more....



Mobley was born in Eastman, Georgia, but was raised in Elizabeth, New Jersey, near Newark. Early in his career, he worked with Gillespie Dizzy Gillespie and Max Roach. He took part in one of the landmark hard bop
sessions,

alongside Art Blakey,

Horace Silver, Doug Watkins and trumpeter

The results of these sessions were released as Horace Silver and the Jazz Messengers.
They contrasted with the classical pretensions of cool jazz, with Mobley's rich lyricism being bluesier, alongside the funky approach of Horace Silver. When The Jazz Messengers split in 1956, Mobley continued on with pianist Horace Silver for a short time, although he did work again with Blakey some years later, when the drummer appeared on Mobley's albums in the early 60s.
During the 1960s, he worked chiefly as a leader, recording over 20 albums for Records"">Blue Note Records, including Soul Station (1960)

and Roll Call (1960), between 1955 and 1970. He performed with many of the most important hard bop players, such as

and formed a particularly productive partnership with trumpeter Lee Morgan.

Mobley is widely recognized as one of the great composers of originals in the hard-bop era, with interesting chord changes and room for soloists to spread out.

His 1961 album, Workout "Another Workout, while considered an instant classic, was inexplicably not released until 1985.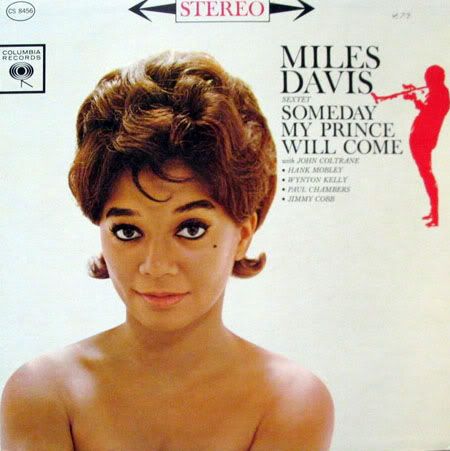 Mobley also spent a brief time in 1961 with Miles Davis, during the trumpeter's search for a replacement for
John Coltrane. He is heard on the album Someday My Prince Will Come (alongside Coltrane, who returned for the recording of some tracks),

and some live recordings (In Person: Live at the Blackhawk and At Carnegie Hall).

Though considered by some as not having the improvisational fire of Coltrane, Mobley was still a major voice on tenor saxophone, known for his melodic playing

Original Oil Painting by Michael Symonds
Musical Mentor
The University of John Malachi
To George, one of my adopted sons. All the best to a great artist.
During the early 70's
George V., attended the weekly jazz workshops
conducted by pianist John Malachi held at the PigFoot, a jazz club that was located in N.E., Washington DC owned and operated by guitarist Bill Harris. On one occasion he met his childhood idol Eddie Jefferson, lyricist, hoofer and innovator, who pioneered the Art of Jazz Vocalese" (writing lyrics to improvised horn solos). He was first exposed Jefferson's music and started singing them fluently around the house as a child. After this important meeting George studied, traveled and sang duets with the vocalese master, giving him the opportunity to learn many valuable lessons on and off stage until his untimely death.
Johnson is considered by many as "Heir Apparent" to Jefferson's innovation and is one of the foremost practitioners of the vocalese style on the Jazz
scene today.

"SASSY" Sarah Vaughn. The nick name given to her by John Malachi



John Malachi was a member of the classic Billy Eckstine Bebop Orchestra from 1944-45, contributing both piano solos and advanced arrangements.


John was a regular at the Caverns and was the house band. His group then was Tommy Potter and Roy Haynes

"Your Majesty" George V Johnson Jr., the nick name given to him by John Malachi. At the PIGFOOT in 1975 owned and operated by Bill & Fannie Harris.
John opened each set with his original composition and theme song called "Your Majesty". It was actually composed for Charlie Parker because he felt 'Bird' was the most innovative musician in the world. Malachi presented George at his OPENING NIGHT for his first professional engagement at Mr. Macks a club in S.W. Washington. He introduced him to the audience as "Your Majesty" George V Johnson Jr for the next 10 years.
Johnson recalls...
.
I kept telling John about this song that me and a friend Wayne Prentice composed and needed a chart so it could be presented during the opening night of the gig. John invited me over the house and said okay, hum me the melody. In about one hour it was finished. Afterwards, John said what do you want to call it. I said we hadn't named it yet. He said well call it Opening Night!
Below is a YouTube version with Larry Ridley begin_of_the_skype_highlighting end_of_the_skype_highlighting and Jazz Legacy Ensemble.
OPENING NIGH