Advocate for Preserving America's Classical Music "JAZZ"
It's African American Legacy, Roots and Heritage!
Let me tell you the real story....
"AFRICAN AMERICAN CLASSICAL MUSIC "JAZZ"
It's the Music of the 20th & 21st Century
The music of the future...
Coming Soon!
JAZZ CHOIRS - ENSEMBLES
Fred Irby
A Member of the Washington DC Jazz Network
A Member of the Washington DC Jazz Network
Howard University Jazz Ensemble (HUJE) was founded in 1975 by its director, Fred Irby, III. Outstanding performances in the United States, Europe, South America, Asia, and the Caribbean have caused it to be recognized as one of the foremost college jazz ensembles. HUJE has been heard on radio and television as well as in concert, often appearing with celebrated performers. Members of the HUJE have won awards as performers and composers/arrangers, and the ensemble includes among its alumni several practicing jazz artists. The HUJE has released thirty-four recordings in a distinguished series that began in 1976.
Afro Blue - 2013-2014 — with Ayodele Owolabi, Imani-Grace Cooper, Matthew J. Robinson, Marissa Zechinato, Taylar Lee, Amelia Millie Pop Brown, Peter Loc Roberts, John Kenniebrew, Shacara D'Angeloismyangel West and Devin Robinson at Howard University .
Director "Afro Blue" Vocal Jazz Ensemble
Howard Univeristy
Vocal Jazz Studies Coordinator
Connaitre Miller is currently Associate Professor of Music and Vocal Jazz Coordinator at Howard University in Washington, D.C. She directs the award winning vocal jazz ensemble Afro Blue, teaches vocal improvisation, vocal jazz arranging, and applied lessons in jazz voice. A native of Kansas, Connaitre received a B.M. in Music Education and a M.M. in Piano Performance from Kansas State University in Manhattan. Her post-graduate study was undertaken at The University of Northern Colorado where she majored in Choral Conducting with a secondary emphasis in Jazz Pedagogy. Preceding her tenure at Howard University, Connaitre taught at The Elder Conservatorium of Music (University of Adelaide) in South Australia; at Cypress Community College and Cal State Long Beach in California; and Kansas State University and Junction City Senior High School in Kansas. In addition to her work at Howard University, Ms. Miller performs as a solo jazz vocalist, having appeared at many jazz festivals throughout the US and abroad. She also conducts clinics and workshops on jazz singing, improvisation and jazz choir techniques and has served as an artist-in-residence at several institutions.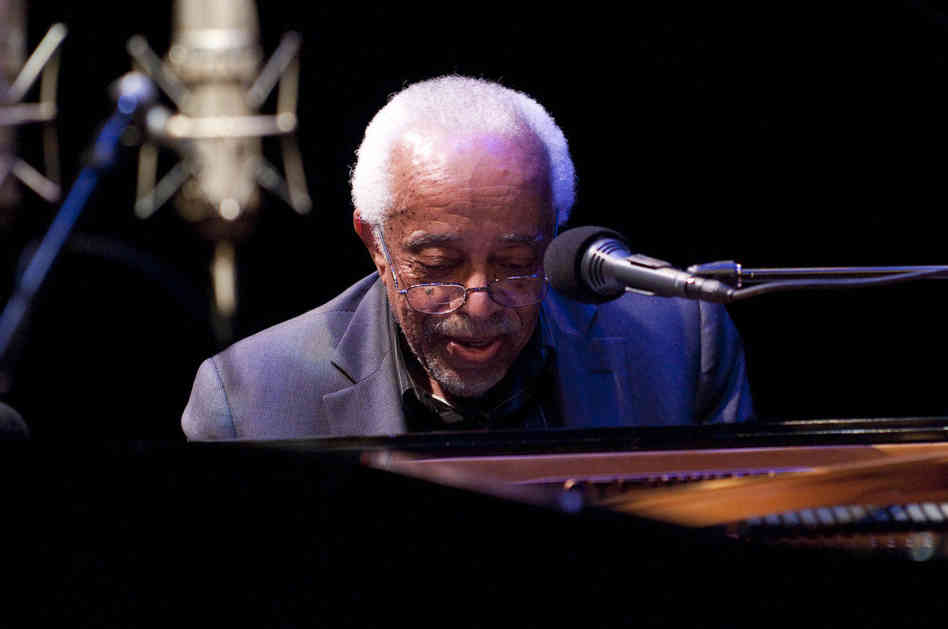 NEA Jazz Master
BARRY HARRIS
Facebook
A Life-Time Member of the Washington DC Jazz Network
Barry Harris is an Internationally renowned Jazz Pianist, Composer and Teacher. Dr. Harris is the recipient of an Honorary Doctorate from Northwestern University. He has received the Living Jazz Legacy award from the Mid-Atlantic Arts Association, and an American Jazz Masters Fellowship from the National Endowment for the Arts. In addition, Dr. Harris received the Manhattan Borough President Award for Excellence. This award was given for recognition of his devoted public service and in honor of excellence in the field of music. He received the 1999 Mentor award for his work with youngsters at the Manhattan Country School in NYC.
Dr. Harris has devoted his life to the advancement of Jazz and in the 1980's founded the Jazz Cultural Theatre. For the past several decades Dr. Harris has been an exponent of the classic Jazz style that was developed by Charlie Parker, Dizzy Gillespie, Bud Powell, Thelonious Monk and Coleman Hawkins.
TURN OFF MUSIC PLAYER BELOW WHEN VIEWING VIDEOS
Find more music like this on WASHINGTON DC JAZZ NETWORK
We are pleased to announce a unique jazz choir in the greater DC area! Capital City Voices offers the experience of singing jazz, swing and tight vocal harmonies under expert direction. Imagine working weekly with a professionally directed choir, singing hip arrangements, networking with other singers and taking part in public performances. Interested?
For information and registration:
Contact director Jeff Antoniuk.
Call 410-295-6691

Thank you for taking the time to stop by.
The Washington DC Jazz Network is both a growing social network and a network filled with traveling musicians, booking agents, promoters, clubs, festivals, record company executives as well as jazz fans around the world.
We look forward to speaking to you soon.
Washington DC Metropolitan Area, USA and the World
Custom made state of theart blogs,main page features, CD releases, artist of the week,email blast from 5,000 to 100,000 etc. We understand that the challenges of promoting your business, venue and career are not so small.Learn how the Washington DC Jazz Network makes success simple.
Contact:
Marketing & Advertising
Washington DC Jazz Network
wdcjazzn@yahoo.com