October 29, 2012
Present interest Jazz Sextet, performance and film, video, sound tracks, and music scores.
Available for Bookings, Tours, Festivals, Concerts, Workshops and more
.
.
.
W.D.C.J.N. is one of the first American Jazz Networks to embrace the remaining truly great Jazz legends of our times and upcoming Jazz greats through today's social media. The W.D.C.J.N. is now internationally reaching Jazz musician, enthusiasts and aficionados, promoters, festivals of Jazz around the world. A real eye opener for people researching the history and present day development an evolution of America's only original art form and historical legacy. I fully endorse this institution and encourage anyone that is fond of Jazz to visit the Washington D.C. Jazz Network; today and become a member or make a donation to a worthy cause.
Sincerely!!!
Biography and Musical Related Projects and Experiences

Maxwell Price Trumpeter and Composer was born in Chicago, Illinois; he started playing the trumpet at the age of 15 and began musical studies at Lyon & Healy School of Music, Chicago Illinois and also studied flute and bass clarinet inspired by Eric Dolphy. At the age of 18 he met drummer Richard Joiner, a civil right activist working with C.O.R.E. "Congress of Racial Equality" in which they both participated in local and national demonstrations for civil rights. This affiliation would last for seven years woodshedding,studying and playing throughout Chicago, Canada, California, and finally New York.1967-1968 Maxwell Price and Richard Joiner started playing with the Byron Pope Jazz Ensemble;
In Toronto, Canada later Maxwell Price began trumpet studies at the Royal Conservatory of Music under the direction of Mr. Hines. 1968-1969 Manhattan School of Music; studied voice coaching privately with Yvonne Tiggs, sign reading and ear training, music theory with Jill Pollack, music orchestration for concert band under the direction of Luis Jean Brunelli; Manhattan, New York. Rehearsed with the Kenny Dorham Big Band made possible through the Manhattan School of Music. RCA Recording Studios; studied the art of sound recording (made possible by Manhattan School of Music) studied under the direction of Max Wilcox and John Warren, New York, N.Y.
Studied with the Bill Dixon Orchestra, workshop at the University of the Streets New York.
1969-1972 Space Video Arts for Innovative Development; recorded a series of East Indian composition that he composed of North and South Indian Ragas.
The musicians participating in this recording session was Maxwell Price, muted trumpet
Leroy Jenkins, violin Balakishna, sitar
Monty Waters, saxophone
Rasheid Ali, drums
and Lois Colin, daughter of the publisher Charles Colin, New York. West Beth Building "Video Circus Event" worked and assisted Shirley Clark and the staff of Space Video Arts for the Innovative Development; she was the director of the 50's film "The Cool World". New School of Social Research; studied the musical theory of Walter Piston and music counterpoint under the direction of Dr. Frank Wigglesworth; studied electronic/audio music under the direction of Steve Riech and assisted by Frederic Rezewski, New York. 1970-1972 Wesleyan University;
audited courses in the studies of ethnomusicology drumming of the Akan communities of Ghana; North and South Indian music,
the Indonesian Gamelan Orchestra;
electronic music workshop with Moog and Arp synthesizers with Richard Teitelbaum. (These studies where recommended by Steve Riech.)
Lived on the Rosebud Sioux Reservation South Dakota,
with the Crow Dog family and played water drum for medicine man Chief Henry Crow Dog, in peyote ceremonies.
As Maxwell Price continued his musical studies and living in
New York he had the best of day-by-day inspiration given by renown and season musician like Tommy Turrrentine,
James Duboise of "Studio WE"
and many other to draw valuable knowledge and information.
1973-1977 During the mid 70's with the great decline in the production of Jazz by big record companies and the over all interest in promoting Jazz music Maxwell Price decided to venture more into his interest in ethnomusicology, anthropology, archeology and still continuing to woodshed and compose his unique music.
Returning to Chicago Illinois, he composed music for the Theatre of the New Chicago City Players director Ted Saranto. Elkins Institute of Technology; studied audio/visual communication, received a second class FCC License Chicago, Illinois. Performed a series of avant-garde and electronic improvisation music concerts throughout the colleges and universities in Illinois. Made possible with matching grants from the Illinois State Council of the Arts. Museum of Science and Industry; performed a concert of avant-garde and electronic improvisation music for the "Black Cultural Events" this was sponsored by the Illinois State Council of the Arts and by the Chicago Defender News Paper.
The Field Museum of Natural History; worked developing field research projects in ethnomusicology for documenting
ceremonies of the Akan communities of Ghana, and the Ewe, Yoruba, of Nigeria, under the auspices of Maude Waldmen, Chicago, Illinois.
a period of ten years well into the mid 80's Maxwell Price would travel and conduct audio/visual research projects through out the central and south Americas. Working in Columbia, Ecuador and Peru gathering and collecting archeological musical instruments of the Valdivia, Chimu, Mochica and Chancay civilizations. Museum and Instituto de Anthropologia and Historia;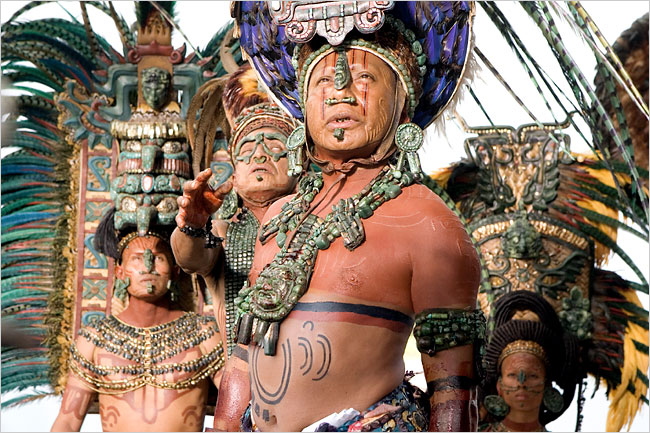 Olmec Teros Elongated Head
Egyptian Goddess Head
Mangbetu Cone Head
worked developing research projects for a visual archeological archives documenting the life styles of the Mayan Cakchikal Indians of Comolapa; Guatemala, and ancient pyramids and ruins of the Olmec and Mayan civilizations in Mexico, Guatemala, Honduras and Costa Rica Central Americas; under the auspices of Dr. Luis Lujan. 1979-1982
Tour with the Alan Silva Celestial Communication Orchestra in France, this is where he first started his long relationship with pianist Bobby Few. 1982-1984 worked composing; performing contemporary music in Copacabana, Rio de Janeiro; and as producer empreiteiro for the
Samba Dance Group"Dance Brazil"  performing traditional Brazilian folkloric dances originating from the region of Bahia. Songs performed by Miramar Costa and dance choreographed by Maria Helena. Performed Jazz concerts at People's Jazz Club in Ipanema; and the Othol-Palace, Rio de Janeiro, Brazil.
1993-1999 performed during the tribute to Frank Wright Avant- Garde Festival at the Haus Schoenblick Castle, which included Equine Geometry, an audio/visual interactive improvisation. Choreography; Clara Gibson Maxwell, composer Alan Silva, musician Noah Howard, Edward "Kidd" Jordan, Jeanne Lee, Lawrence "Butch" Morris, Maxwell Price, Frank Wollny and many more.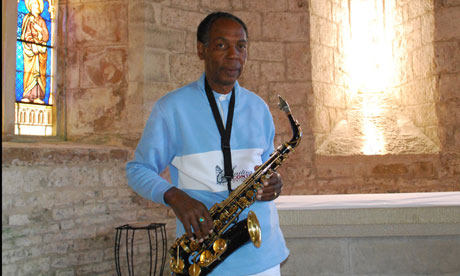 1995-1996 Noah Howard's Jazz Group; Live at the New York Café Brussels, Belgium; Noah Howard's Big Band, Live at the Swing Jazz Festival, Essen Germany. Maxwell Price Jazz Quintet, Live at the Brussels Jazz Rally location Arctia Hotel Brussels Belgium. Maxwell Price Jazz Quintet Live at "Nubia"
Entertainment Company S.A. Brussels Belgium Maxwell Price Quintet Live at the Club 144 Avenue Luis Brussels Belgium. Bobby Brown Sextet Live at the Main Event Jazz Club Los Angeles California. Eric Ildefonse Septet Live at the Diamond Folk Festival Martinique. 1998-2000 Produced the CD title "African Caribbean Descendants" featuring Maxwell Price, Byron Pope, Eric Ildefonse, Dewey Samson, and Tony Oulabula; recorded at the Dk; Studio's Belgium.
Produced two CD's of a Tribute to Thelonious Monk; featuring Maxwell Price, Achie Shepp, Carol Cass, Bobby Few, Wayne Dockery, and Stephen Mc Craven; recorded at the Dk Studio's Belgium.
Click to purchase CD
Click to purchase CD
Click to Purchase CD
Produced an all star CD title the "Invisible Warrior" featuring Maxwell Price, Byron Pope, Bobby Few, James Lewis, Noah Howard, and Christ Henderson recorded at the Studio Cargo, Paris France. Produced and arranged Hip-Hop/Jazz fusion CD title "Hip-Hop Masquerade" featuring Maxwell Price, Malachi-Jameel Lawson, Erica Santana, Trajik; and Sizzy; recorded at Ghettobait Sound Studio's, Chicago Illinois. Composed the original composition "Cuenavaca Serenade" in which sedgments were used for the movie sound track to "Tenfold" produced and directed by Bryan and Zachary Zieses, Bzzz films, Inc. Chicago, Illinois.