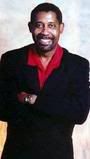 Understanding The Power of Communication with Music
By George V. Johnson, Jr.
Since the beginning of time music has always been a source of communication. Today it is one of the most powerful ways to influence, enhance, educate or destroy one's mind. Especially, young minds! No matter what nationality, handing down history or sending information through music breaks all color barriers.
Be it…
Continue