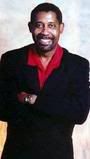 Understanding The Power of Communication with Music
By George V. Johnson, Jr.
Since the beginning of time music has always been a source of communication. Today it is one of the most powerful ways to influence, enhance, educate or destroy one's mind. Especially, young minds! No matter what nationality, handing down history or sending information through music breaks all color barriers.
Be it the drums (signals), chants, field songs, gospel, blues, jazz, country, rock & roll, rhythm & blues, classical, pop, hip hop or rap, MUSIC is a universal language that everyone seems to love and understand. With the use of radio, television, records, tapes and cd's, people of all nationalities enjoy some form of music. You can't go anywhere in the world without hearing music. There's not a culture on the face of the earth without it. Music is universal. Where did it come from? Well, we could debate that for years. The main objective is not to abuse it. Use it to the fullest extent, honestly and creatively.
Historically, you'll see that many artist and musicians gain so much power and respect that they can come together and change the out come of social disadvantages and political events around the world. Why? THE MESSAGE! Stevie Wonder's popularity enabled him to help make Martin L. King's birthday a National Holiday. Gospel music touches the soul and spirit and brings everyone closer to God. Marvin Gaye sang "What Going On" and everyone thought about Ecology. Leon Thomas & Pharoah Sanders soothed our minds with "The Creator Has a Master Plan" Peace and Happiness for Every Man!
During the sixties everyone thought John Coltrane was experimenting with his tonality, but with all the social changes going on around the world during the 60's it had to have an effect on his music. When he was shouting, screeching and screaming with his horn. He could have been saying stop this madness, stop the war, stop the racial injustice! Even the Beatles had their purpose IMAGINE! Charlie Parker was blowing his horn "Now's the Time! Now's the Time's and all the white folks thought he was the greatest thing because it was the Be Bop Revolution. But all the Black folks knew what was really going down. Now's is Time!. What a Genius! James Brown made everybody Funky with "Cold Sweat" and Say it Loud I'm Black and I'm Proud" and now all the Rappers sample his beats. Sam Cooke was singing a "Change is Gonna Come", and Wow! A change did come.
Artistically speaking, social surrounding and personal experiences always seem to affect the music and lyrics of different artist including myself. I'm sure that deep down in the back of your minds there's the desire to want to change things and express yourself. "Remember" there are lots of struggling artist who are never receive or get that special attention. Everybody is not going to get a big record contract and become a zillionaire because it just ain't real, but you can always keep your message real.
Music is an Art Form and all art forms use expressions. You can't tell me that if you read where children are being abused, the kids are getting hooked and selling crack on the corners, the KKK is in town, your cousin got shot at a party, your child is gay, your country is at war, someone in your family is dying from some disease, your neighbor got raped by the man down the street or people are being abused and murdered by the police that you can express yourself artistically without thinking of these things. These thoughts have to come out at sometime during the course of your artistic creativities.
It's the POWER OF COMMUNICATION ! Peace & Love!
(c) 1999
PRESS QUOTES
Imagine listening to a seasoned jazz musician rip into a bebop solo so sizzling and smooth it makes your senses tingle. Close your eyes and play along. Try and picture the sweat bouncing off the performer like the notes that leap through the air. See if you can hear the mesmerizing melodies go up and down, bringing you through joy and sadness, taking your emotions on a sensory experience unlike any other. Now picture that musician and his beloved instrument: His voice. That's the art of vocalese, and that's what native D.C. son George V Johnson Jr. has been doing for over 40 years. Working as a performer, a D.C. Metrobus driver and a New Jersey train conductor at different times throughout his life, Johnson's latest work has taken the form of pedagogy. He has become a teacher and mentor to both aspiring and established vocalists from around the area, and most recently he has lent his years of experience and talent to AU, leading the AU jazz vocal ensemble. ~~By Ben Lozovsky
COLTRANE'S classic "Moments Notice" is a complete gas! Sanders like Coltrane, pulls and holds attention with his entrances. Bobby Hutcherson's and Hicks solo's are heated and models of vivid imagination. The three put forth some of the very best solo's in the entire album. The there's the arresting new talent introduced here on compact disc in debute -
GEORGE V JOHNSON JR., whose marvelous lyrics and viocal work are truly auspicous! He sngs with James Moody on occassion and is happily remindflul of the insistent giftness of the late EDDIE JEFFERSON. Johnson's three stanzars close with "Relax dig the sounds of Coltrane's Music. Coltrane fills your heart with love and harmony. Trane played with magic. Listen to the melodies and you will see momently. When you here the message of his song!". There's no doubt in my mind that henceforth George V Johnson sholuld and will be sought for his own gift to the music. He sang the song for Sanders at the Village Vanguard, and Sanders "felt that George ought to be heard".
Thank you, Pharoah Sanders for your spirit of sharing! Wheeeeee....what a dynamite track this is~~~~HERBIE WONG!