.
.
Great News "Maybe" Travelers! As you may have gleaned, the theme of our "Trip of a Lifetime" Egyptian Tour and Cruise is LEGACY.






The name of the ship is Jaz Legacy! The stars have aligned. We were able to negotiate to have our Nile cruise booked on the Legacy!

Please let me know if the Washington DC Jazz Network recommended you.

This is exciting news. Not only is it 5 star, but it is a new ship as well. Although the cost rose by $100 per person as the ship is brand new, we are absorbing the cost so that there is no increase in the price for the land tour and cruise. So, enjoy! You are the beneficiary of stars aligning for us!

However, to ensure we maintain our fabulously low "All Inclusive" cost, it is extremely important that you get your deposit in as soon as possible. Space is limited; this is not a decision you can make at the last minute and be assured that there will be space available. You MUST make your decision and reserve your spot now or forward to anyone who may be interested. Time is of the essence. Please contact me, Nkechi Taifa (202) 641-6605 or email legacytravelsite@verizon.net for the brochure and application so you can get your deposit in asap. A payment plan will be established.

"Twenty years from now, you will be more disappointed by the things you didn't do, than by the ones you did." (Mark Twain)

We hope you will join what will truly be a trip of a lifetime! Blessings, Nkechi

Type: Trips - Group Trip
Network: Global
Start Time: Wednesday, June 23, 2010 at 8:00am
End Time: Thursday, July 1, 2010 at 8:00pm
Location: North Africa

Description:

All-Inclusive nine day Trip of a Lifetime to experience the mysteries and splendor of the Egyptian past. Arriving in Cairo, excursion Includes luxurious 4 day Royal Cruise (5 star) up the

Nile River, touring the ancient wonders in Luxor,

Aswan,

and Elephantine Island.

Departure date: June 23, 2010

Tour includes: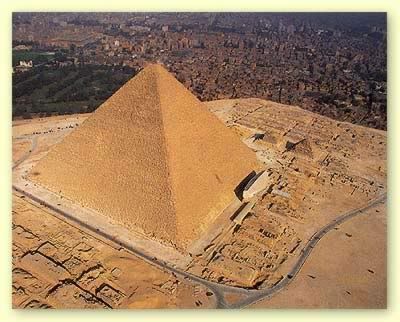 Great Pyramids of Khufu,



The Creator Has a Master Plan....

Peace and Happiness for every man..

Chefren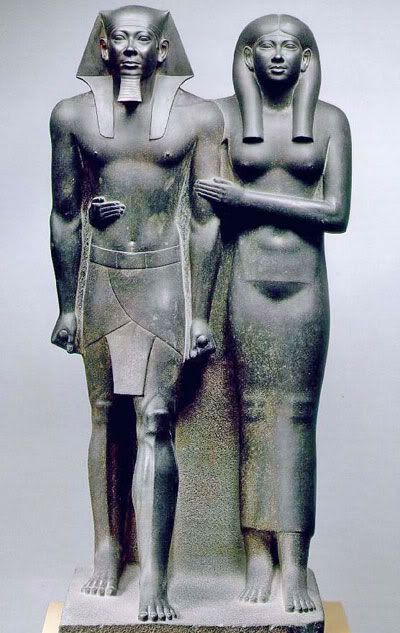 and Mykerinus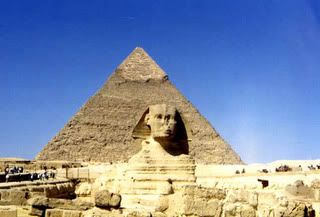 Majestic Sphinx, and the




Valley Temple



PHAROAH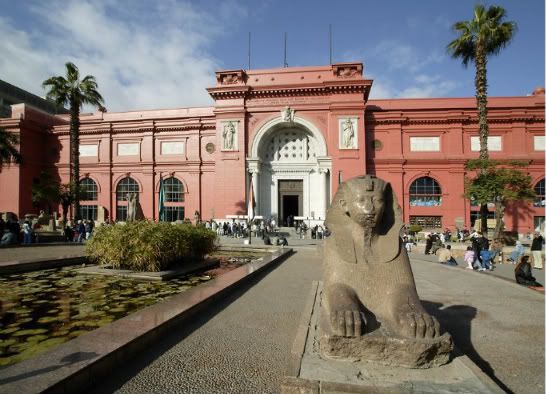 Egyptian Museum with Treasures of Tutankhamun (yes, Stolen Legacy - we'll say a prayer for temple desecrations)

Impressive Karnak Temples and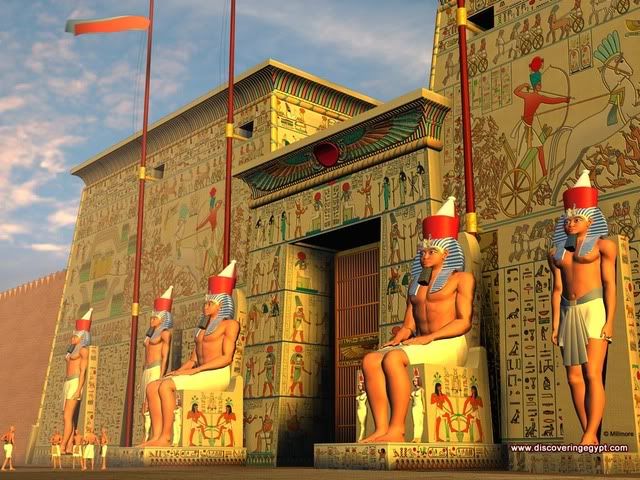 Luxor Temple (see pictures)




Valley of the Kings,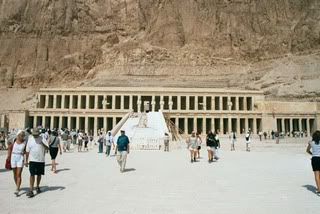 Temple of Queen Hatshepsut,

Colossi of Memnon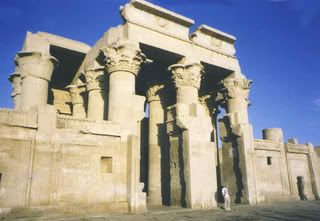 Ptolemaic Temple, dedicated to Horus (Heru)




Temple of Sobek

High Dam and Unfinished Obelisk, Beautiful Temple of Philae devoted to the goddesses Isis (Auset) and Hathor (Het Heru)

Included features: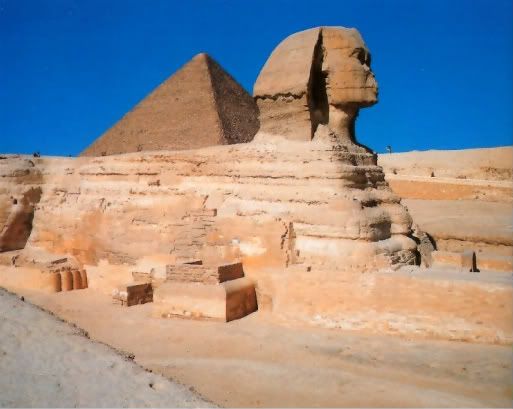 Round trip airfare from United States to Cairo;
Domestic flight Cairo/Luxor - Aswan/Cairo;
5 star hotel accomodations, all hotel services charges, tips & local taxes included;
Buffet breakfast, lunch, dinner (most meals); all transfers
Sightseeing in modern air-conditioned motor coach
Professional English-speaking tour director
Travel wallet with comprehensive tour documents
Accomodation on 5 star cruise for 4 nights on full board basis
Porterage at airports in Cairo, Luxor and Aswan
Free cell phone with local SIM card to keep in touch with home & tour operator
Free travel insurance covering your holiday of USD $20,000 per person

COSTS:

Tour Fare: Land and Cruise
$1399 per person, double occupancy
Triple room; Same tour fare as twin sharing standard room per person
Single room: Add $590
Child fare: 2-11 years old, stay with parents without extra bed-10% discount of adult tour fare
Child with bed: Same tour fare as adult
TOUR AND CRUISE BALANCE DUE ON OR BEFORE APRIL 23, 2010.

AIr Fare:
$1049 per person from Washington, DC to Cairo round trip (Airfare not guaranteed until paid). Airfare due on or before March 15, 2010.
(can depart from most major cities)
Domestic flight Cairo/Luxor - Aswan-Cairo - About $199 per person
Airport taxes approx. $350.

Visa required Worldwide tours will take care of visa arrangements.

If interested in the Egyptian Legacy and Royal Nile Cruise, contact travel agent Nkechi Taifa, Esq. (202) 641-6605 and request the World Wide Tours Customer Application Form, along with the terms and conditions of this exciting tour/cruise. Application is to be completed with a $300 deposit sent to World Wide Tours who will then establish a payment plan for the balance. Begin your trip of a lifetime today by requesting an application!


Must have a valid passport to enter Egypt - must have at least 6 months of validity beyond your scheduled return date.
Can get passport online. visit www.LegacyTravelSite.com for passport and travel insurance.

Questions: contact Nkechi (202) 641-6605 or email
LegacyTravelSite@verizon.net

An Experience of a Lifetime. Call and set up a payment plan with Nkechi Taifa (202) 641-6605 (Legacy Travels)

Tell Nkechi George V. Johnson Jr of the Washington DC Jazz Network recommended you~~Thanks George V Johnson Jr

GEORGE V JOHNSON JR
Executive Director
Washington DC Jazz Network
240-691-3868

THE GEORGE V JOHNSON JR SHOW
Washington DC Jazz Network
THE GEORGE V JOHNSON JR SHOW
Blog Talk Radio


George V Johnson Jr "My Little Suede Shoes"
Performing with Dr. Larry Riddley & Jazz Legacy Ensemble


LARRY RIDLEY
Executive Director
JAZZ LEGACY ENSEMBLE (TM)
Available for Bookings
212-979-0304
African American Jazz Caucus Official Website

WORKING TOGETHER WORKS!

MISSION: The African American Jazz Caucus, Inc., is dedicated to protecting, preserving and perpetuating the rich cultural heritage of jazz, which is one of our indigenous musical art forms.

PRESERVING THE JAZZ LEGACY

Jazz is an art form which has its origins, spiritual, heritage and cultural roots in Africa, African American communities and the African Diaspora. The African American Jazz Caucus, Inc. (AAJC), is proactively working to maintain the aesthetic integrity, heritage, legacy and historical facts germane to the music. We are engaged in creating programs and providing services to further jazz education and jazz audiences. The Caucus invites and encourages proactive members to share their expertise in our networking with national and international communities.