JON HENDRICKS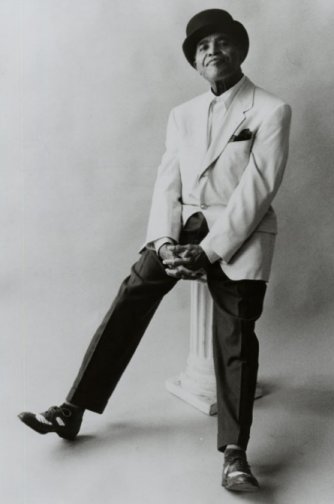 Founder and Creator of
LAMBERT, HENDRICKS AND ROSS

IN 1957


"The greatest Jazz vocal group ever to perform on the Planet Earth"
Remember to Pause Music Player when watching Videos

Jon Hendricks (born September 16, 1921) is an American jazz lyricist and singer. He is considered one of the pioneers of vocalese , which adds lyrics to existing instrumental songs and replaces many
instruments with vocalists (such as the big band arrangements of Duke Ellington and Count Basie ). Furthermore, he is considered one of the best practitioners of scat singing, which involves vocal jazz soloing.

For his work as a lyricist, jazz critic and historian Leonard Feather called him the "Poet Laureate of Jazz" while Time Magazine dubbed him the "James Joyce of Jive." Al Jareau has called him "pound-for-pound the best jazz singer on the planet—maybe that's ever been"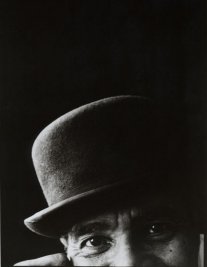 Born in 1921 in Newark, Ohio, young Jon and his 14 siblings were moved many times, following their father's assignments as an A.M.E. pastor, before settling permanently in Toledo. As a teenager, Jon's first interest was in the drums, but before long he was singing on the radio regularly with another Toledo native, pianist Art Tatum.
After serving in the Army during World War II, Hendricks went home to attend University of Toledo as a pre-law major, courtesy of the G.I. Bill. Just when he was about to enter the graduate law program, the G.I. benefits ran out, and he realized he would have to chart a different course. Recalling that Charlie Parker had, at a stop in Toledo two years prior, encouraged him to come to New York and look him up, Hendricks moved there and began his singing career.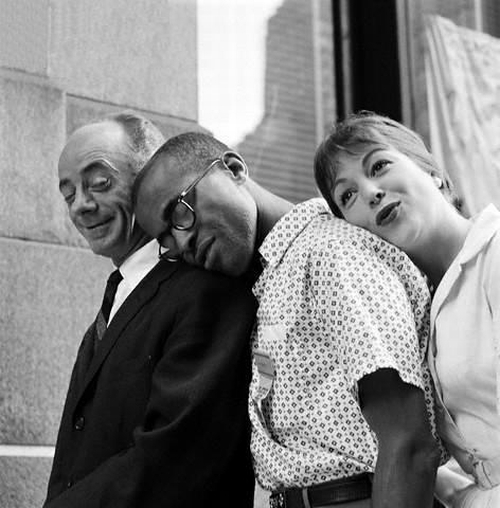 In 1957, he teamed with
Dave Lambert
and
Annie Ross
to form the legendary vocal trio
Lambert, Hendricks & Ross
.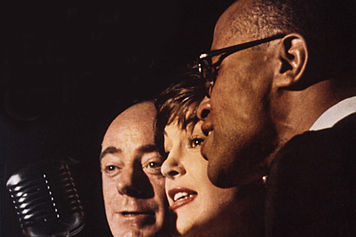 With Jon as lyricist, the trio perfected the art of vocalese and took it around the world, earning them the designation of the "Number One Vocal Group in the World" for five years in a row from
Melody Maker
magazine.
After six years the trio disbanded for solo careers but not before leaving behind a catalog of legendary recordings, most of which
have never gone out of print. Countless singers cite the work of
LH&R as an influence, from Van Morrison to Al Jarreau to Bobby McFerrin. Hendricks's composition "Yeh-Yeh" became a 1965 pop hit for British R&B-jazz singer Georgie Fame, who continues to record and perform Lambert, Hendricks & Ross compositions to this day. In 1966 Hendricks recorded "Fire in the City" with the Warlocks, who shortly after changed their name to the Grateful Dead.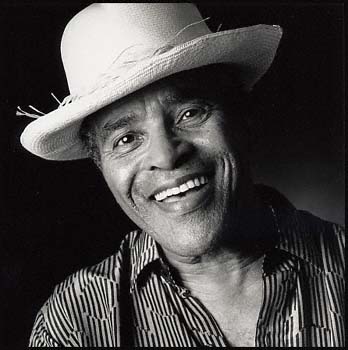 In 1978 he created and starred in a play at the Westwood Playhouse
in Los Angeles titled "Evolution of the Blues," which was produced by
attorneys Burton Marks and Mark Gree
Monday, April 5

(1:30-4:00 pm)
Master - Class
The master-class is free and open to the public.

James Zimmerman, NMAH Senior Pubic Programs Producer will introduce Mr. Hendricks and moderate the Q & A Session.
Jon Hendricks and daughter Aria
Tuesday, April 6 (7:30 pm)

Howard University's Andrew Rankin Chapel
6th Street and Howard Place, NW
NEA
American Jazz Master, Jon Hendricks will appear in concert with Howard University's
premier vocal jazz ensemble,

Afro Blue,


and his daughter Aria Hendricks will be a guest artist.


James Zimmerman, NMAH
Senior Pubic Programs Producer will emcee the concert.
Tickets are available at Cramton Auditorium and TICKETMASTER


AFRO BLUE JAZZ ENSEMBLE

Dr. Connaitre Miller
Director "Afro Blue" Vocal Jazz Ensemble
Howard University
Associate Professor: Vocal Jazz Studies Coordinator


Howard University's Fine Arts Recital Hall
NEA American Jazz Master, Jon Hendricks will present a master-class on vocalese and vocal jazz ensembles with Howard University's

Afro Blue and a Q & A will follow.
James Zimmerman
Senior Public Programs Producer
VOCALESE
is the setting of lyrics to established jazz instrumentals and improvisations.
Innovator, Creator, Pioneer and Founder the Late
August 3, 1918 to May 9, 1979


Eddie Jefferson and Richie Cole So What live at the Jazz Showcase in Chicago May 6 1979
Early in his career as a young (Hoofer) tap dancer, Eddie Jefferson and his brother were called the "Candy Kids". During the 1920's they traveled and performed in the carnival, minstrel and chitterling circuits. Eddie states that he started writing lyrics to famous solos just for kicks to sing with their dance routine to keep from repeating the same dance steps over and over. Years later Jefferson and his partner Irv Taylor had introduced sporadically into their club performances, short vocal solos versions Chu Berry and LesterYoung. In 1939, after hearing Coleman Hawkins' version of Body & Soul he would soon pen lyrics to his classic solo.
"Don't you know he was the King of saxophone, Yes indeed he was, talkin bout the guy that made it sound so good...Some people knew him by the Beans, but Hawkins was his name...."
Eddie Jefferson tap danced with James Moody's band and was also his manager.

Moody convinced E.J. to start singing with his group.

It was when Jefferson was working as a tap dancer and singer in the "Cotton Club of Cincinnati in 1950
with
James Moody where "King Pleasure" aka
Clearance Beeks worked as
a bartender first heard Jefferson singing his vocalese lyrics. Beeks was astonished at Jefferson's lyrics to "Moody's Moody For Love which he penned to James Moody's solo in 1949.

Realizing Jefferson was on to something new, with permission from Jefferson, Clearance Beeks presented his lyrics at the Apollo Theater in Harlem and won the amateur contest with the theme of James Moody's "Moody for Love".
After recording Eddie Jeffferson's lyrics in 1952, the record producers wanted to know who penned the lyrics and created that style of singing....

Little did Eddie Jefferson know he was laying down the foundation to the style now called the ART OF JAZZ VOCALESE

(writing and singing lyrics to improvised solos)
The Father of the Art of Jazz Vocalese
Eddie Jefferson and Richie Cole Jeanine live at the Jazz Showcase in Chicago May 6 1979
THE ART OF VOCALESE TREE

Other singers that incorporated vocalese songs in their repertoire were

JOE CARROL

JACKIE PARIS

LAMBERT, HENDRICKS AND ROSS

JON HENDRICKS AND ANNIE ROSS

BOB DOROUGH

DEEMED HEIR APPARENT AND 'NEXT IN LINE' BY

Eddie Jefferson
VANESSA RUBIN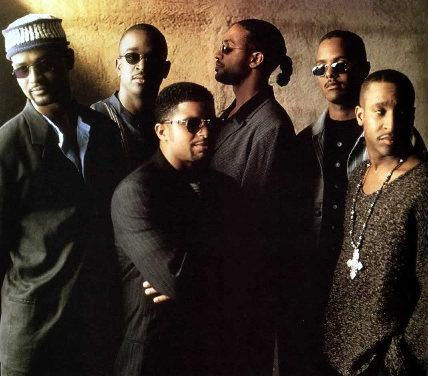 TAKE 6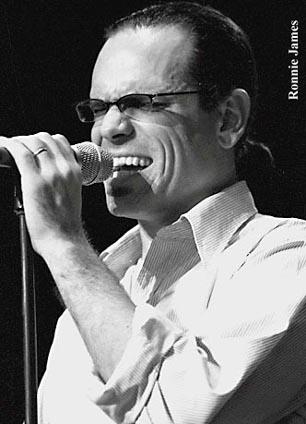 \
An Advocate for Preserving

Executive Director & Founder

Eddie Jefferson & George V Johnson Jr
1977 Left Bank Jazz Society
"NEXT IN LINE"
WORKING TOGETHER WORKS!!!

CO-HOST

Executive Director

George V Johnson Jr & James Moody Augut 3, 1985
Eddie Jefferson's Birthday - Jazz Mobile Concert @ Grants Tomb, NYC
Harold Mabern-piano, Jamil Nasser-bass, Eddie Gladden-drums
The Legacy Continues

SEE MORE DETAILS HERE...
SEE MORE DETAILS HERE....