Building a "POWER BASE" with Viral Internet Marketing.
Viral Networking is one of the most powerful & effective marketing methods around in the business sector. Viral Networking is in layman's terms is sharing quality experiences with others around them thorough various means like online communities, forums, testimonials etc.
Welcome to the Washington DC Jazz Network. Your source of Jazz in the Nation's Capital and the world. Journey with us into a world of jazz networking. America's Classical Music "Jazz" has touched the minds, hearts and souls of listeners around globe. People of all walks of life play jaZz with love. Our goal is to provide a platform to bring together jazz enthusiast from all over the hemisphere!. So open your minds, turn up the dial and learn the ABC's about the J ...A ...double Z Z!
The WDCJN features national, international, local talent, creative music and music lovers. You can join a network listed below or create your own network within this network. Some of the groups we feature are listed: Jazz broadcasters, festivals, magazines, newspapers, concert and music reviewers, producers, indie record companies, recording studios, meetup groups, listening groups, jazz historians, entertainment lawyers, blogs, concert announcements, festivals, clubs, workshops, educational institutions, etc.
Feel free to add music , photos and upload videos to your profile page. If you have questions inquire within. A member of the Network will be glad to assist you. There's no setup fee or monthly fees. It's easy as 1-2-3.
To have your profile and music featured on the site and main player contact WDCJN for more information: WDCJN@hotmail.com
To spread the word around the world click the share link and share with your friends to create spontaneous word of mouth jazzy enthusiasm.
All media, please inform your listening audiences around the world about the WDCJN.
(PSA's) Public Service Announcements are welcome. Make one for your radio station today!
The WDCJN was created on Christmas Day 2008 for the Preservation of America's Original and Classical Art form "JAZZ". We've grown to over 600 members since and hope to reach millions. Tell your family and friends by clicking the share link (more options) then send to your entire fan email base.
For interviews about this network contact WDCJN
Everyone is welcome at the Washington DC Jazz Network. The City where jazz thrives.
Remember to follow your dreams. Your dreams are your destiny..
To Celebrate you must participate.....
America's Classical Music "JAZZ" is A Terrible Thing to Waste.
Looking forward to your positive comments.
Enjoy!
Preserving the Legacy of America's Classical Music "JAZZ"
George V Johnson Jr
WDCJN


JAZZ AVENUES
by Steve Monroe
NETWORKING FOR OUR HERITAGE:
The new Washington Jazz Network is the product of one of our area's tireless promoters of the heritage,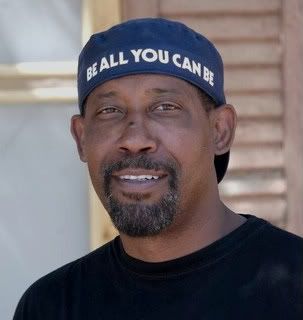 George V. Johnson Jr., whose network aims to help musicians, and the venues where they play and create a new worldwide community devoted to jazz. Click link to read more....
www.capitalcommunitynews.com/publications/dcnorth/2009_February/htm...